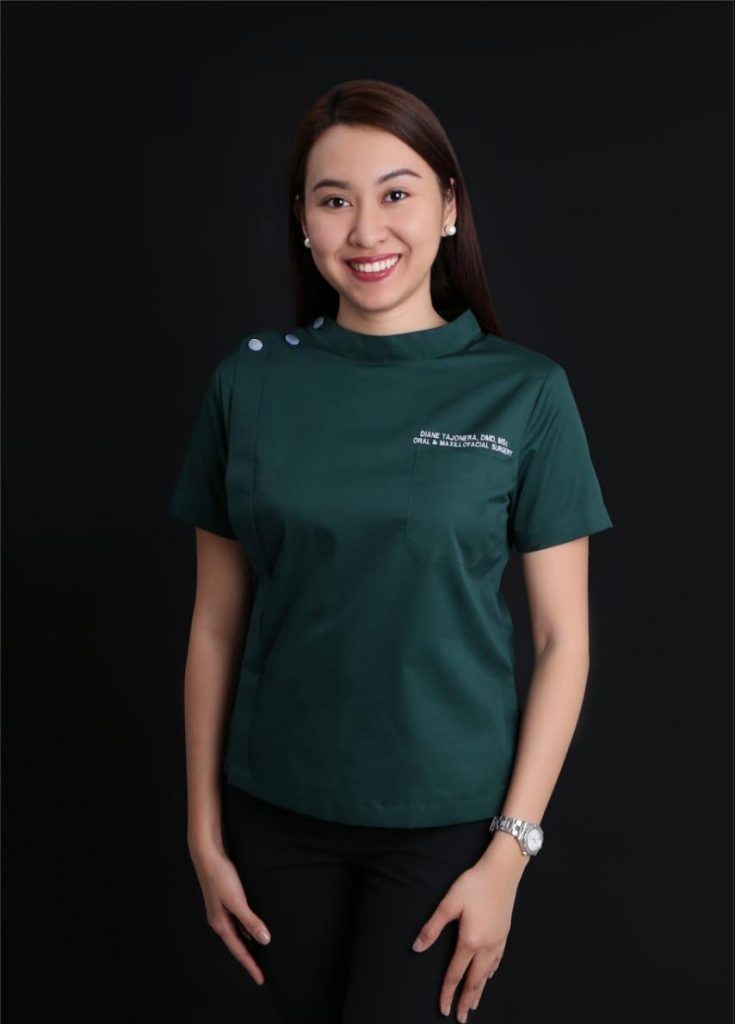 Reina Diane T. Tajonera, DMD, MSc OMS (Distinction)
Oral and Maxillofacial Surgeon
Oral Implantologist
Dr. Reina Diane earned her Doctor of Dental Medicine degree from the University of the East-Manila. She then successfully topped the Professional Dental Licensure Examination in 2013, having ranked as the first placer.
She underwent rigorous full-time oral surgery training as an extern at the University of the Philippines – Philippine General Hospital, and then proceeded to have further Oral and Maxillofacial Surgery (OMS) Residency at St. Jude Hospital and Medical Center, where she was both exposed to the most complex and diverse OMS cases in the country.
Recognizing where her passion and skills lay, she continued her education abroad. She's the first Filipino to earn a degree in Master of Science in Oral and Maxillofacial Surgery with Distinction from University College London (UCL) Eastman Dental Institute, one of the top and most prestigious universities in the world.
With a continuing dedication and passion for excellence, she finished her post-graduate training in Oral Implantology at Columbia University in New York.
After moving back to Manila, she now works full time as a specialist, offering a full-scope oral and maxillofacial surgery with expertise ranging from difficult impacted teeth removal, facial trauma, management of medically compromised patients, to surgical management of oral lesions and deformities. Her kind and compassionate nature will help you relax and feel confident in her care. Her specialization also includes performing a full range of dental implant and bone grafting procedures, among others. She is trained in oral and IV sedation and is certified by the American Heart Association in Basic Life Support and Advanced Cardiac Life Support.
She is currently serving as a Visiting Consultant at the Providence Hospital in Quezon City.
When she is not busy providing care to her patients and furthering her education, she takes pleasure in traveling, enjoying good food, doing design and photography.